Discover a unique way to travel
Who never wanted to take that dream trip, but never did it because they didn't know where to start? Make your dream trip come true just like many others  have already done with the help of Tripsapp.com. Accessing www.tripasapp.com you can create your end-to-end trip plan, research tourist attractions, museums, restaurants, hotels, weather conditions, a little of the history of each place, and still find many other travel tips. In addition to putting together an agenda with timetables, routes and maps, the site also offers an approximate budget of the cost of the trip.
Whether your trip will be romantic, to enjoy with friends, to visit a historic city with the family, or even to discover an almost unexplored and exotic place, rest assured, Tripsapp.com can help you!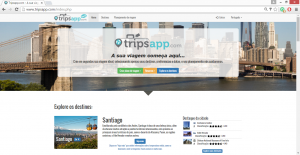 HOW THE PLANNING WORKS
We all know that one of the most challenging things is to create the famous itinerary, which includes: where to stay, when to travel, which places to visit, what not to miss…  All this needs to be resolved before leaving. With that in mind, Tripsapp.com has developed a unique tool to help you plan, because we know that a little planning goes a long way. With your plan in hand you'll know straight away which places to visit, what direction to take from the hotel, how long each trip will take, what transport to use, and more, making the most of your trip. Here's how it works:
Automatic trip plan maker: Here your trip plan is automatically created in seconds, taking into account your tastes and preferences, including all the best places for you to really enjoy, without wasting time and money. With just a few clicks you have your plan ready, intelligently designed with all the necessary details just right for you. (Available for the cities where Tripsapp.com has recommended points of interest).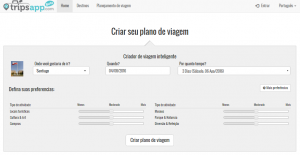 Select an existing plan: in this space, you can simply navigate through existing trip plans and find the one that suits you. This is ideal for anyone who has not yet decided where to go! The coolest thing is that once you choose a plan, you can still edit it, leaving it exactly the way you want. Amazing, isn't it?
Create trip plan: Here you can create your trip plan for any city in the world; you add the places you want to visit, and enjoy each day the way you want.

FIND THE BEST TRANSPORTATION OPTIONS FOR YOU HERE
You know when you need to search in many places for the type of transport to use during your travels? Why not let Tripsapp.com do it for you? After selecting the city, you can choose the option "transport" in the travel plan and the site finds transportation options to your destinations using Google technologies and Rome2rio. Cleverly, Tripsapp.com considers your schedule of activities in the destination city, the lowest prices and the shortest travel time. So, apart from finding the best option, we also give you an estimated cost for your chosen transport.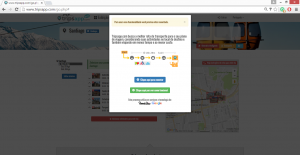 TOOLS
Among the facilities that the site offers are: Saving and comparing travel plans, sharing with friends, sending your travel plan to your calendar, exporting to PDF, budgeting with estimated cost of each activity, and more.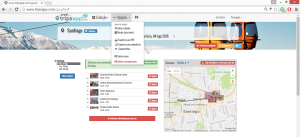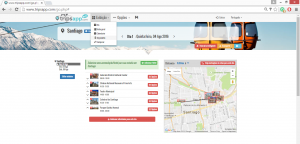 Visit www.tripsapp.com today, explore destinations and create your travel plan; it's fast and free. Enjoy all the Tripsapp.com offers, and make your dream trip come true!