10 foolproof arguments to take his boyfriend to Paris
Aaaah, Paris … Even those who never showed up, you know that the city has an irresistibly romantic atmosphere in the air, so it has become the perfect choice for couples in love seeking unforgettable moments. However, it is not always easy to convince your partner that it is worth investing on this trip. To give you that strength in time to argue with your boyfriend that you need to make a trip to Paris, we have prepared some tips infallible. Gives only: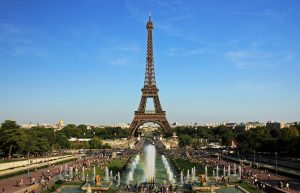 This is the most cliche of Paris. That you cannot let go under any circumstances when I'm in town. Tell him how romantic can be two of you walking in the afternoon and staying until dusk, to see the Tower light up gradually. A picnic in the gardens around is also guarantee a romantic day!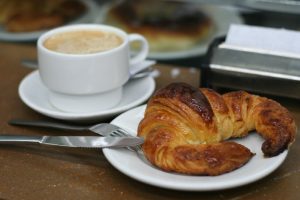 First-class gastronomy
Paris, in addition to being a beautiful and romantic city has restaurants and patisserie – those bakeries specializing in cakes and pastries-amazing. Search some of the upscale, romantic and affordable accommodation that will make you a unique dining experience and I don't weigh that much in your pocket. Yes you can eat well in Paris, even when you're traveling with a tighter budget.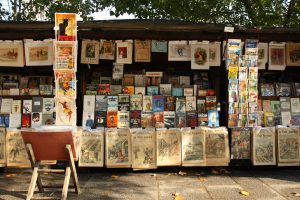 Variety of culture and experiences
If you love live new things and discover stories and different places, Paris is perfect for that. She has a huge variety of experiences because it's a city full of contrasts, from the romantic to the starred restaurants. With a history and culture through centuries. A Bohemian side and at the same time high-fashion stores. Explain that this is an experience worth living by two marks to always the story.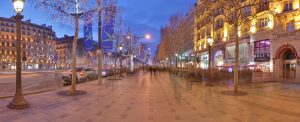 Walk without worrying about the time
In the rush of everyday life is not always possible to walk places unknown with time to spare. Talk to him about the free time you have together, without worrying about anything. Comment on the famous slopes, whereMontmartre you can observe the houses and trade in this region so unique in Paris, in addition,Moulin Rouge one of the world's oldest shows, formerly considered a Cabaret, after a theater, a movie theater and even a stage in the music hall tradition. The place is famous for a big red mill and be a symbol emblematic of Parisian night. Ideal for packing the night of a loving couple in gastronomic dinner tasting.

It is impossible not to go to Paris and not visit the, one of the largest and most famous museums in the world. Show your boyfriend external images of the Museum, especially the famous,Pirâmide do Louvre which by itself delights and surprises who doesn't know the place. Imagine you knowing historical works such as the Mona Lisa and ancient Egypt artifacts? It is truly breathtaking.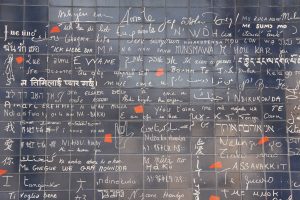 The wall of love is a beautiful place located in the mosMontmartret bohemian neighborhood of the city. –Le mur des je t'aime-is since the year 2000 in a small garden at Place des is a wAbbessesall with the words "I love you", written in various languages. A great place for the confirmation of a great love! How about the two of you?

Want more romantic programming than visiting a real Castle? The isPalácio de Versailles surrounded by a large area of gardens, a series of symmetrical platforms with flower beds, as well as many statues, vases and fountains. As the Park has a large area, a glass-enclosed train makes a charming romantic walk by the monument.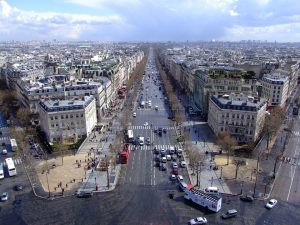 Easy transportation around town
Transport in Paris is incredible and that's a good point you make in time to persuade her boyfriend to travel there. Ride the bus in Paris is very easy and still has the subways, one in each corner, which are faster than the bus. If you do not want to spend money on a cab over there, this is a great alternative. Backpacking, tennis at feet and a camera in hand and towards the beautiful Paris!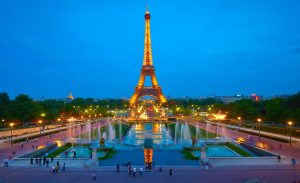 Perfect backdrop for photos
You love to take pictures and post on social networks? Paris may be the perfect stage for pumping the instagram and snapchat of you. Imagine that two selfie with the background. It's definitely a perfect trip to mount that photo album and show every corner that you enjoyed together.
Infinite reasons
Despite all the arguments, Paris alone is enough for you two to strengthen the relationship and not desgrudem more. A trip to the capital of love raises the level of romanticism in a 99%. You will leave there more in love than ever and in good memories and photos to immortalize this super romantic and unforgettable trip.
Visit Tripsapp.com and mount your planning to Paris right now.
Tripsapp.com-your trip starts here.