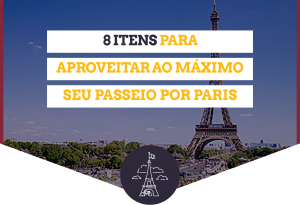 Paris is one of the most sought after destinations in the world, either by charm, by different sights or the history that loads.
But, you know what you can not take your visit to the city of lights?
The Tripsapp.com prepared for you 8 essential items tips to make your trip even more memorable.
Download our e-tips and start planning your trip not losing no walk.
Now download your e-tips.
TRIPSAPP.COM-YOUR TRIP STARTS HERE!