6 must-have to put countries on their list.
We always say that traveling has to be on that short list of priorities of our lives. Travel is culture, art, is to connect to new places and people, is a unique experience that no one takes you. If you've decided that you're going to make a foreign trip, but I still don't know for sure which country to visit, don't worry. We set up a list with the 6 countries that you cannot fail to meet. It was difficult to choose just 6, because there are amazing places to be visited on this planet, but who knows our list inspires you to choose your next destination.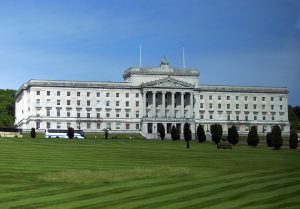 Ireland
A fascinating country. This is considered to Ireland, which has been gaining a taste of Brazilians and becoming one of the preferred destinations for travel. The country has a nice people and party animal, which hosts of very special way their tourists. The country carries a medieval atmosphere, with beautiful countryside, castles and stone buildings. Without forgetting the charming pubs, beers, festivals, music and parties responsible to give a cheerful touch to the place.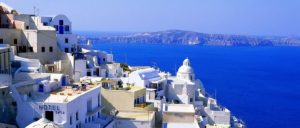 Greece
Meet Greece is practically know everything you've learned about architecture, mythology, democracy and dramaturgy in classrooms. Some buildings are in 450 BC and are lovely. That talk in the contrast between the ancient buildings of Ancient Greece to Athens with the newer and modern buildings. Just to experience the Mediterranean food in the country, the trip was worth it. In addition, the Greeks are far more warm than most Europeans, and even similar to our way of being.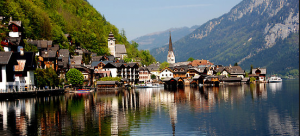 Austria
It's really impossible not to fall in love and I don't want to visit Austria. Full of possibilities, the country allows the traveler venture between Alps covered by snow and surrounded by fascinating villages. It is still possible to walk through the historic streets, visiting palaces, eating delicious pies in Vienna and take one of the most prized coffees in the world. An unforgettable place.

Czech Republic
The Czech Republic has a climate with well-defined seasons and is one of the most beautiful countries of Europe. Its capital, Prague, calls attention to the beautiful architecture, safety, streets identified and breathtaking scenarios, such as the castles in the vicinity. The place makes it possible to do a tour of a brewery or take the day off to relax in a spa. A curiosity is that no matter where you are in Prague, will always find a PUB to enjoy a good beer. A final tip for you go training when you go there is say: Jeden pivot, prosím mobile telephone (a Lager, please). Foolproof!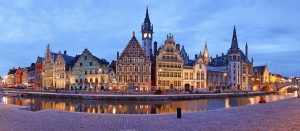 Belgium
Don't be fooled by its size, because Belgium has probably more places and attractions to be seen per square kilometer than most other places. It borders still interesting countries such as France, Luxembourg, the Netherlands and Germany. To our joy, in general everything is cheaper in Belgium. The city also called Bruges Brugge is in one of the most beautiful places in Europe with its well-preserved historic centre, romantic buildings and fairway. Have to visit!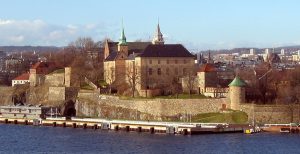 Norway
Mentioned in Norway's talk on happiness. Currently the country is considered the 4th. The country also has a very peculiar place called Trolltunga.  The vista has a rock that extends horizontally out of the mountain, 700 m above a lake and 1100 m above sea level. It's jaw-dropping, but a perfect backdrop for photos! In addition, all cities in Norway are lush, surrounded by green and away from urban chaos. The Norway is also the country that has fjords in the world? I don't know what that is, we tell you. Fjord is a wide sea entrance between high Rocky Mountains. One of the most iconic landscape, geomorphological and originate from the erosion of the mountains due to the ice. Impossible not to fall in love with this place!
Hard to pick just one? Don't worry, the Tripsapp can help you assemble your EuroTrip.
Visit our site and see how to set up a travel plan perfect for you.
Tripsapp.com-your trip starts here.